This website was conceived — and continues to grow — because of the people in our lives. From Ron's father, who instilled an appreciation of tools in Ron, to my grandfather, whose tools turned out to be our first project and planted the idea of a website in our minds, to the countless people who've brought us old family tools and the stories that come with them. The individuals on this page represent those people. This page remains under construction.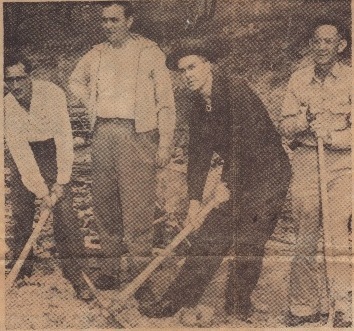 When I met Ron, he already had a small collection of hand tools from his father. When my mother gave us a bucket of her father's old tools, we cleaned them up and gave them back to her in presentation cases as a Christmas gift. She didn't even recognize them.

The man dressed in black in this undated picture is my mother's father, my grand-father, Trudie Alfred (T.A.) Fulmer (1912- 1981). After serving in the Civilian Conservation Corps, he worked for and eventually retired from the Republic Steel Company in Gadsden, Alabama. In this picture, he participates in the ground-breaking of a burned-down church.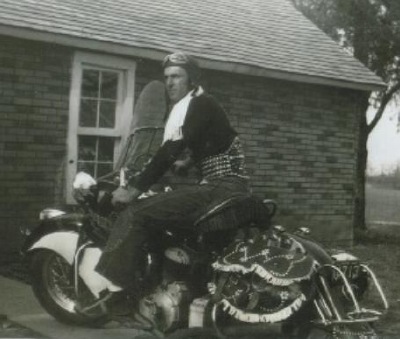 This picture of Ron's father, James A. Busen (1929-1980), was taken in 1947 in his hometown of Cooperstown, IL. He served 8 years in law enforcement in Brown County, IL - 4 years as sheriff and 4 as deputy sheriff - before starting his own trucking and construction companies. Ron picked up much of his knowledge of tools working at both.

So it was only appropriate that one of our earliest projects was making display cases for mem- bers of Ron's family. Each box contained at least one of Jim's tools and one of Ron's. There were 10 of them all together.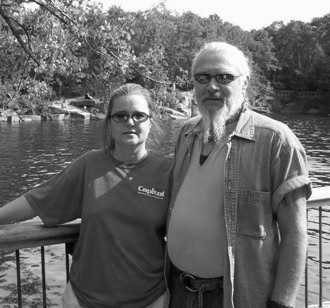 Ron worked with Bill Holmes in the fencing industry for about 4 years. Bill is what you call a jack-of-all-trades — and knowledgeable. If it's a carpenter, a mechanic, or a fabricator you need, Bill's the guy. A Nashville native, he now lives in Minnesota. He was kind enough to pass many of his tools on to Ron as he prepared to move. Some we bought, but many were given to us, including a couple of old book boxes from Methodist Publishing House and our March 2010 mystery item. A number of Bill's tools also appear on the before-and-after pages of our website. For a sampling of the tools we acquired from him, click the links below.
Tools 1 (before pic)
Tools 2 (before pic)
Tools 3 (after pic)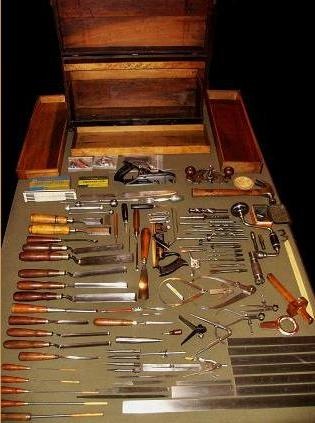 Frances Cleveland Bert (1892-1984) is the grandfather of one of Ron's coworkers. He made his living in the steel mills before working as a high-school industrial arts teacher in Pennsylvania.

The coworker approached Ron at work one day and asked him if he'd restore a chest full of tools belonging to his grandfather who had passed years earlier. To date, this is the largest single collection of tools we've restored, and we loved every minute of it. For more pics, check out the Miscellaneous tab of our Before and Afters page. To enlarge the pic shown, click here.