The word "decoupage" comes from the French, meaning (literally) "a cutting out." Specifically, it is a decorating technique in which a medium—usually paper or photographs—is affixed to an item with white glue. The glue is applied in coats, with a new coat added each time the previous one dries. The item then receives numerous coats of varnish or lacquer - or in this case, polyurethane.

I was inspired to try decoupage after visiting a tobacco store and seeing stacks of wooden cigar boxes for sale. I like using cigar boxes because each one has its own character.

I also make wall boards—reclaimed wood that has been decoupaged and sealed with polyurethane to create a unique piece of wall art. Each comes with mounted hardware and is ready to hang.

If a price appears in parenthesis beside "No longer available" or "Not for sale," the item can be recreated. Feel free to contact us if you have questions about dimensions. Prices exclude shipping.


Classic Artists Historic / Biographic Religious Themes Vintage / Retro
Miscellaneous Wall Boards

Scroll down for samples — To view all items, click on the category tabs above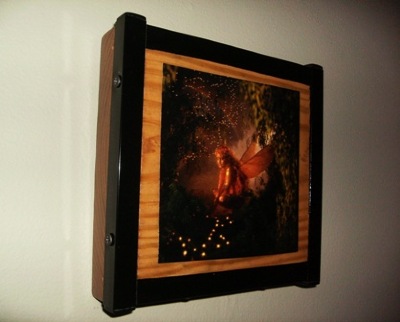 This 7" x 7.5" board was inspired by The Fairies, by Suza Scalora. Click here to enlarge.




$25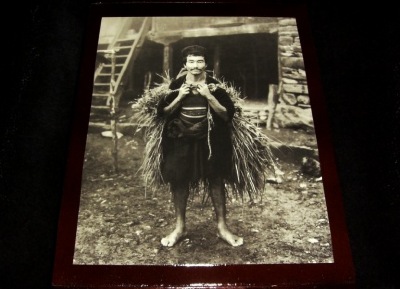 These pictures came from Portrait of Nepal, a book of photographs by Kevin Bubriski, who spent much of the mid-1980's documenting the people of the region. For alternate views, click the links below. The sides, which aren't shown, are flanked with maps of the region.

$20

Top (zoom)
Interior
Bottom
Front
Back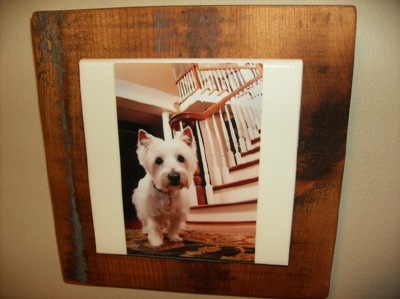 Wall boards make a great gift. This one was a Christmas gift. (6" tile on 9"x9" board.) Click here to enlarge.




No longer available ($20)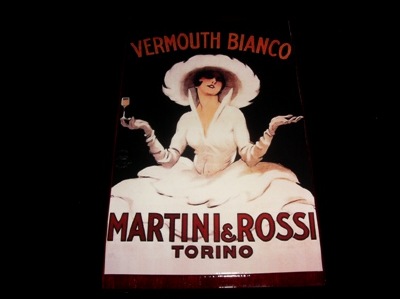 This box was made by request. The theme was vintage fashion. For alternate views, click the links below.

No longer available ($25)


Top (zoom)
Bottom
Interior
Front
Side (1)
Side (2)
Back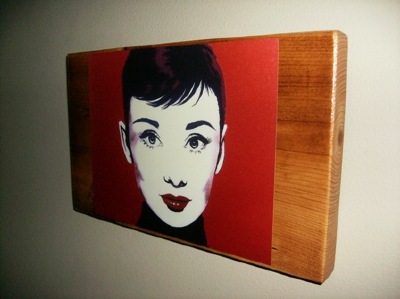 Wall board: Warhol's Audrey. Measures approx. 14" x 8". Click here to enlarge.





No longer available ($40)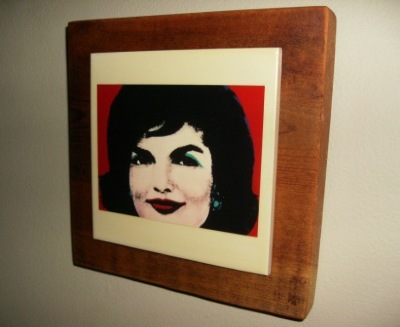 Wall board: Andy Warhol, from the Jackie series. Measures 8-1/2" x 8-1/2". Click here to enlarge.






No longer available ($20)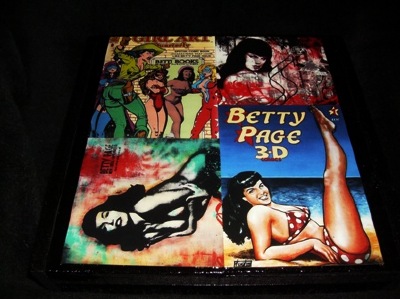 Box: I'm partial to pinup art, but Betty Page is a little different. Not only was she a trailblazer, but she is also an alum of my alma mater. For alternate views, click the links below.



No longer available ($40)



Top (zoom)
Interior
Bottom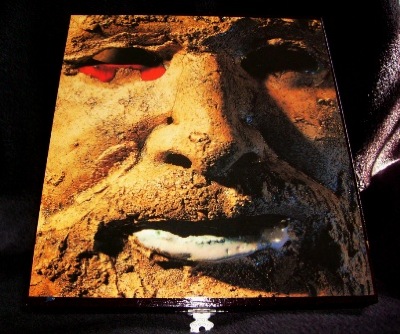 The theme of this box is masks. The pictures came from a book titled Masquerade, The Mask as Art, by Maurice Tuchman. Look closely and you'll see that each picture is of an actual mask. For alternate views, click the links below.

Not for sale

Top (zoom)
Interior
Bottom
Front
Side (1)
Side (2)
Back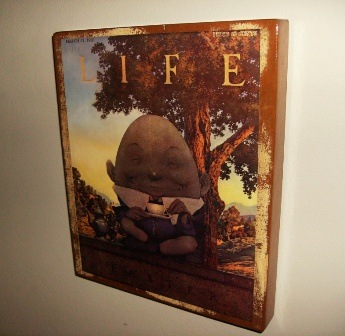 Wall board: Seven or eight years ago, I fell in love with this print and ended up buying for $1 at a flea market. Only recently did it finally find its purpose. Measures 11-1/1" x 13-3/4". Click here to enlarge.






Not for sale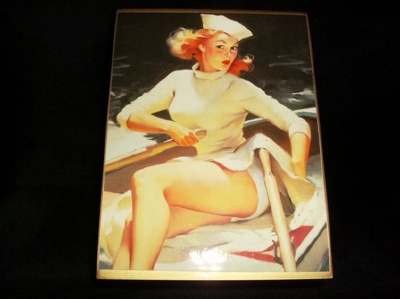 Box: Thanks again to Gil Elvgren: All His Glamorous American pin-ups.



Not for sale


Top
Interior
Bottom
Front
Side (1)
Side (2)
Back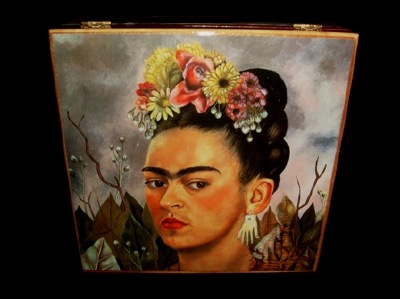 Box: Mexican artist Frida Kahlo (1907-1954) is one of my favorites. She contracted polio at age 6, and nearly died in a car accident in her teens. She lived in constant pain, which is evidenced in her work.

No longer available

Top (zoom)
Front
Side (1)
Side (2)
Back
Interior
Bottom

Classic Artists Historic / Biographic Religious Themes Vintage / Retro Miscellaneous Wall Boards