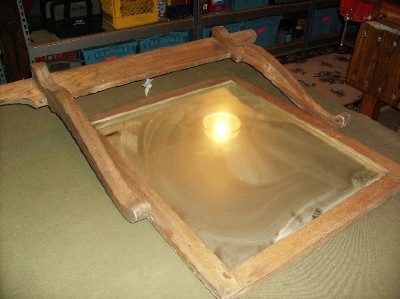 We ran across this mirror at a yard sale one Saturday morning. It's oak and was in pretty good shape when we found it - and it was only $10. Of course, it was meant to mount on a dressing table, but we thought it would work just as well on a dry sink that just happened to be in the bedroom.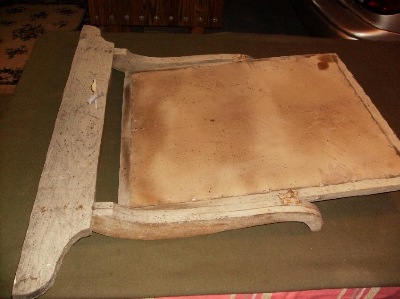 When we got it home and realized it was too wide, we debated cutting down the base, following the pattern, of course. However, being the purists that we are, we opted to leave it as is - and I have to admit, I'm glad we did.

From the looks of the back, it appears this mirror may have suffered some water damage.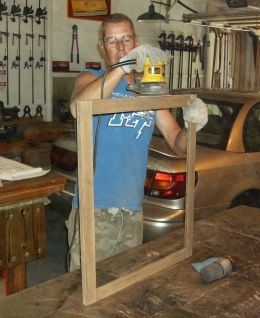 There are a couple of great things about this mirror. First, it's oak, so we knew the color would match up well with the piece we already had. Second, it had no finish on it. For that reason, there was little work for us to do. Ron started by taking a palm sander to all the wood.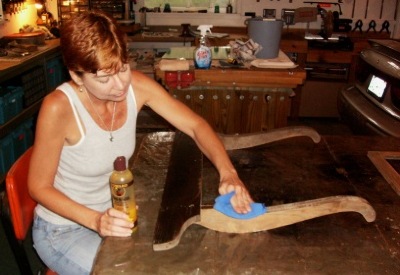 After sanding the wood, we cleaned the mirror and applied a coat of Howard's Feed and Wax to the wood. Howard's is a great product because it contains citric oils, which help preserve the wood. It also enhances the richness of the wood.

While prepping this piece, we noticed a unique joint in the arms. At first, we thought it was a repair. However, we soon noticed it was on both sides and, obviously, intentional.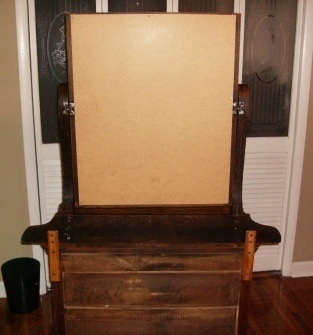 With the woodwork behind us, all that was left was to clean up the hardware and assemble the mirror. We replaced the water-stained original backing with MDF board. For a larger view of the back, click here.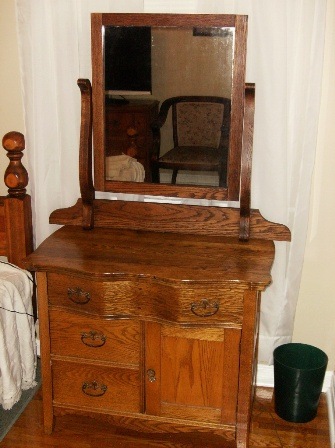 The finished result is better than we could have hoped. Not bad for $10. For a larger view, click here.