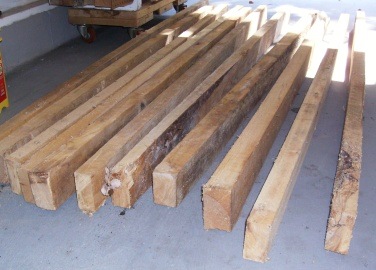 This was the wood that prompted this project. After figuring how much wood was needed and picking out the best boards, the real work began.

The first task was cutting the boards to size and then planing them.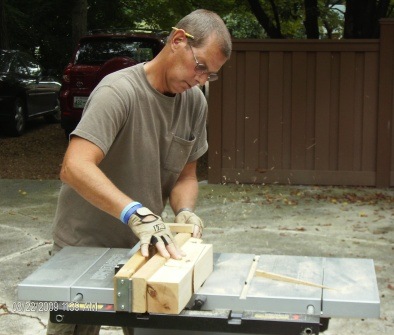 Perhaps the biggest challenge of this project was in the vision Ron had for the table legs. Specifically, he wanted them to be tapered, which sounds easier than it really is. Undeterred, he created a jig for the legs. For a better look, click here.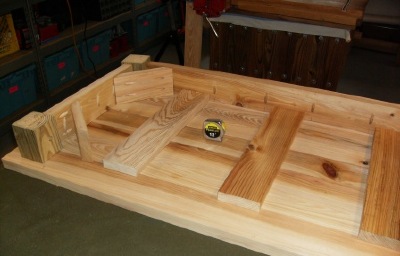 With all the legs and boards cut, the next step was to do a dry assembly. Once everything was in place, it had to be secured. Ron is a fan of the Kreg pocket-hole jig, which is great for securing items inconspicuously or in tight spaces. To get a better idea of the concept, click here.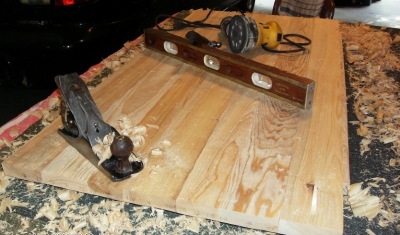 This picture says it all. After assembly, each tabletop underwent hand planing and additional sanding to ensure a smooth, flat surface.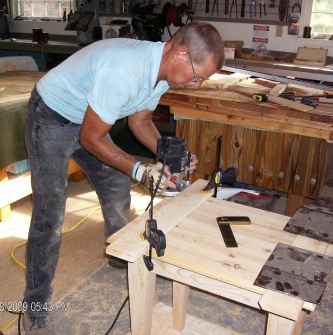 For a more finished look, we decided to use a router around the edge of each tabletop. For this project, Ron used a 1/4" Roman Ogee router bit.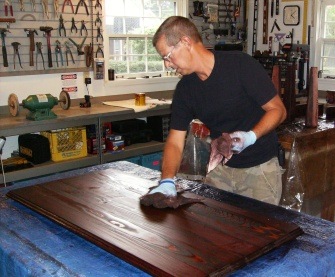 Ron applying red mahogany gel stain. Gel stain is great because it's easy to apply and results in minimal dripping.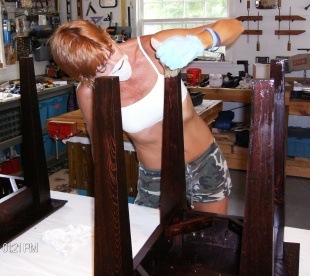 Finally, a protective coat is applied. We often use polyurethane, but for this project, we used Deft, a brush-on lacquer. Both are effective, but be warned: Deft emits a strong odor. Be sure to have plenty of ventilation when using it. (The warning label reads that it may affect the brain and nervous system - yikes!) On the upside, it's fast-drying.

For furniture, we apply 4-5 coats.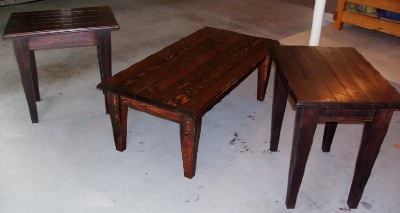 The final product.